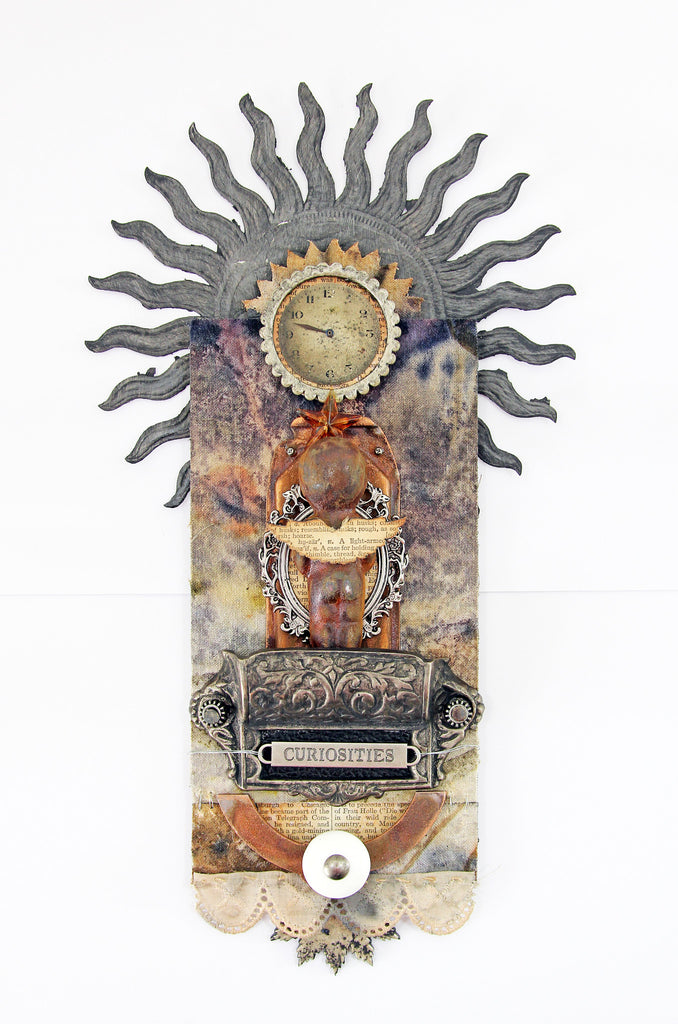 Hi!  Tina here today with another new PaperWhimsy Amazing Alterable idea!
I love covering PW Amazing Alterables with all types of mediums; paints, ink, pastes, foil, and fabric.  Today's project highlights how wonderful these pieces look when covered with fabric, especially eco-dyed fabric.
Covering your PW pieces with fabric is a super easy and super quick way to create beautiful background.  Fabric creates a background that can be challenging to replicate with paint or ink.
Using some of my favorite vintage findings; watch faces, drawer pulls and knobs, I embellished my project to complete the vintage feel.  I always love how well Amazing Alterables combine with vintage objects to create one of a kind pieces.  A match made in heaven!
With the perfect paint, ink, or covering, you can never tell what is old and what is new!
Paper Whimsy Products used:
Thank you for stopping by today!  Have a wonderful day! 
Hugs,
Tina
Design Team