Grand & Weird Curious Medallions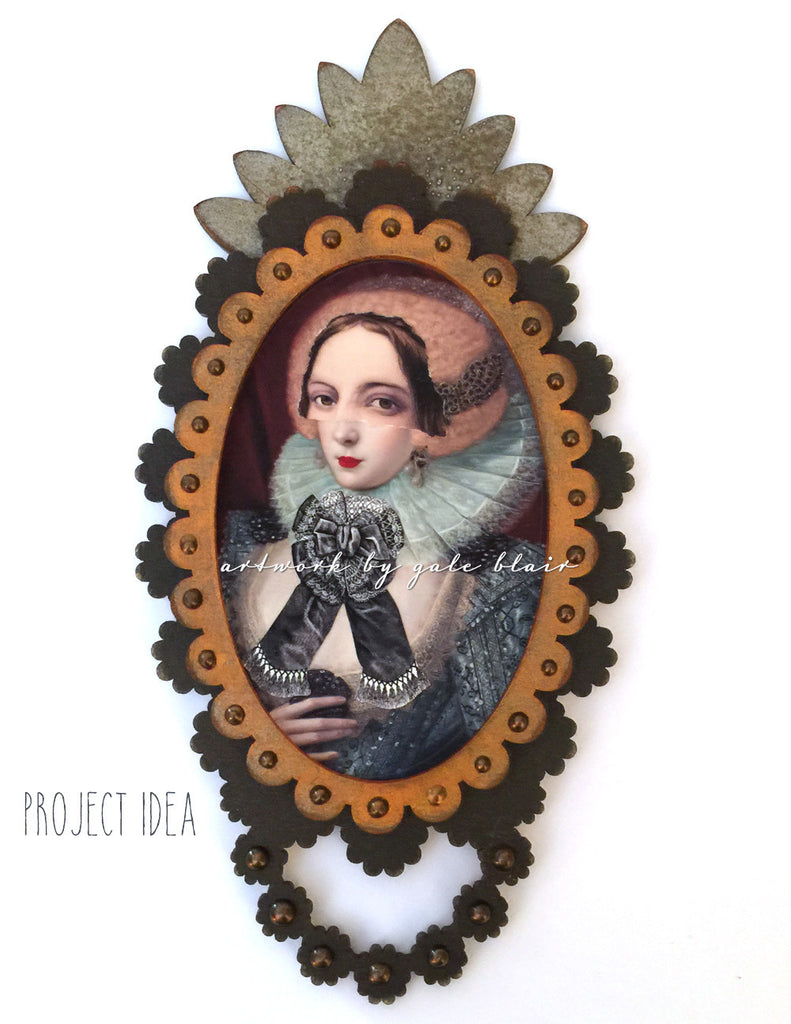 I was very excited to work with Curious Medallion 16 & Curious Medallion 17, a few weekends, ago. I used the large sizes in both.
The particular projects ended up being pretty easy (my favorite kind of project). Couple hours tops and mostly that computed to drying time and that I didn't have a set idea of the finished result other than I wanted it weird but pretty.
My Method in a nutshell:
1) spray paint all pieces (the large back pieces and frames with Krylon Oil Rubbed Bronze, the feathery top pieces with Krylon Antique Bronze)
2) add orange Inka Gold to the frame pieces
3) scratch and sand all the pieces for a distressed look
4) antique pieces with StazOn Saddle Brown and Vintage Photo Distressed Ink.
5) add "pearls" using Viva Pearl Pen in Bronze.
The hardest part for me was what to frame. I ended up doing two odd little faces overlaying eyes torn from one beautiful face onto another beautiful face. This is actually quite fun with very surprising results.
Final step was adding the Decorative Stand Amazing Alterable™ to add just that little extra bit of ooomph. Alternatively, the Curious Medallions also make quite spectacular framed pieces to hang on your wall.
Hope you enjoy!
Gale Blair