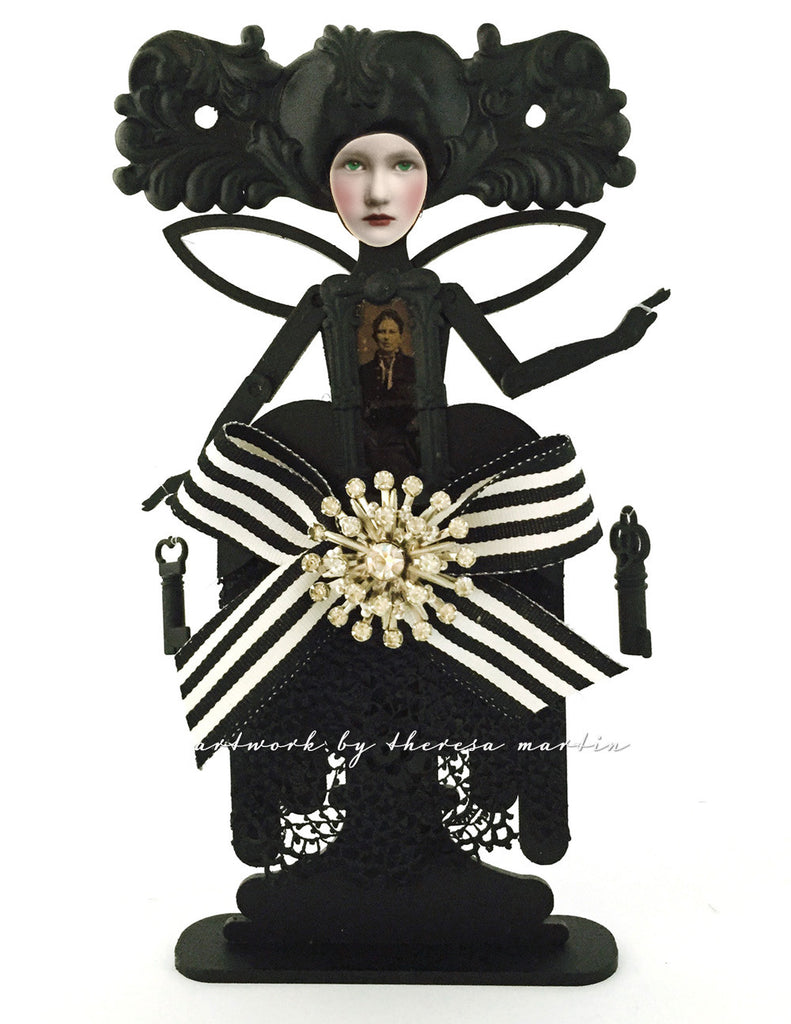 By Theresa Martin ... Coco Chanel meets Tim Burton
If Coco Chanel dressed as a Tim Burton character, what might we see?
This doll evolved, trying on many headdresses and ornaments until the vintage photo, ribbon, keys and rhinestone pin were chosen. There is a muted tintype image placed below her face as if an internal memory/remembrance leaked out onto her garment. The keys are hanging like fashion purses.
I fell in love with a camouflage flat black spray paint because of the depth, mystery and stealth qualities of the color and it inspired the rest of the doll. She is solemn and will keep her word to remember and cherish your deepest secrets.
METHOD:
•Begin by painting the main elements flat camouflage black, including some lace for her dress.
•The headdress is a vintage drawer pull.
•Her dress is a framed tintype.
•There is a black and white striped grosgrain ribbon with a rhinestone pin for a main dress decoration.
•Two keys are attached using semi-invisible fish line.
Items Used:
Design Team